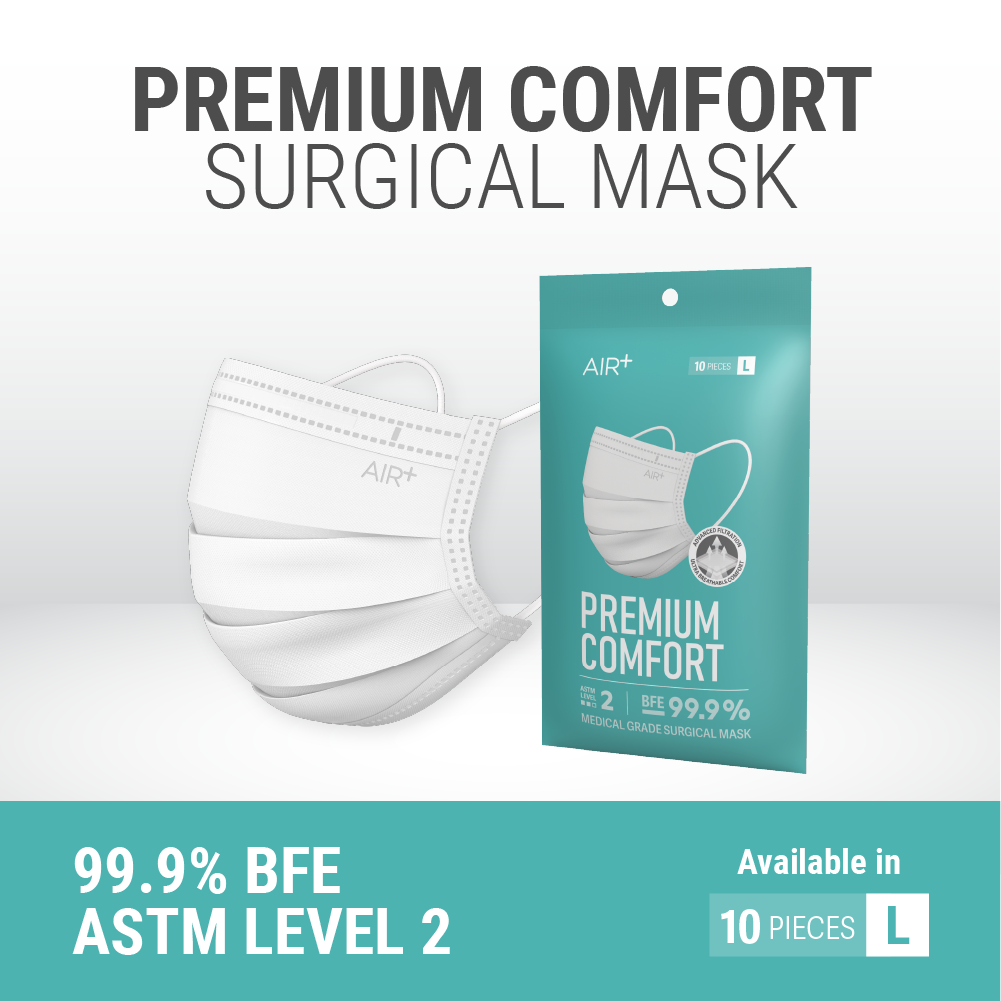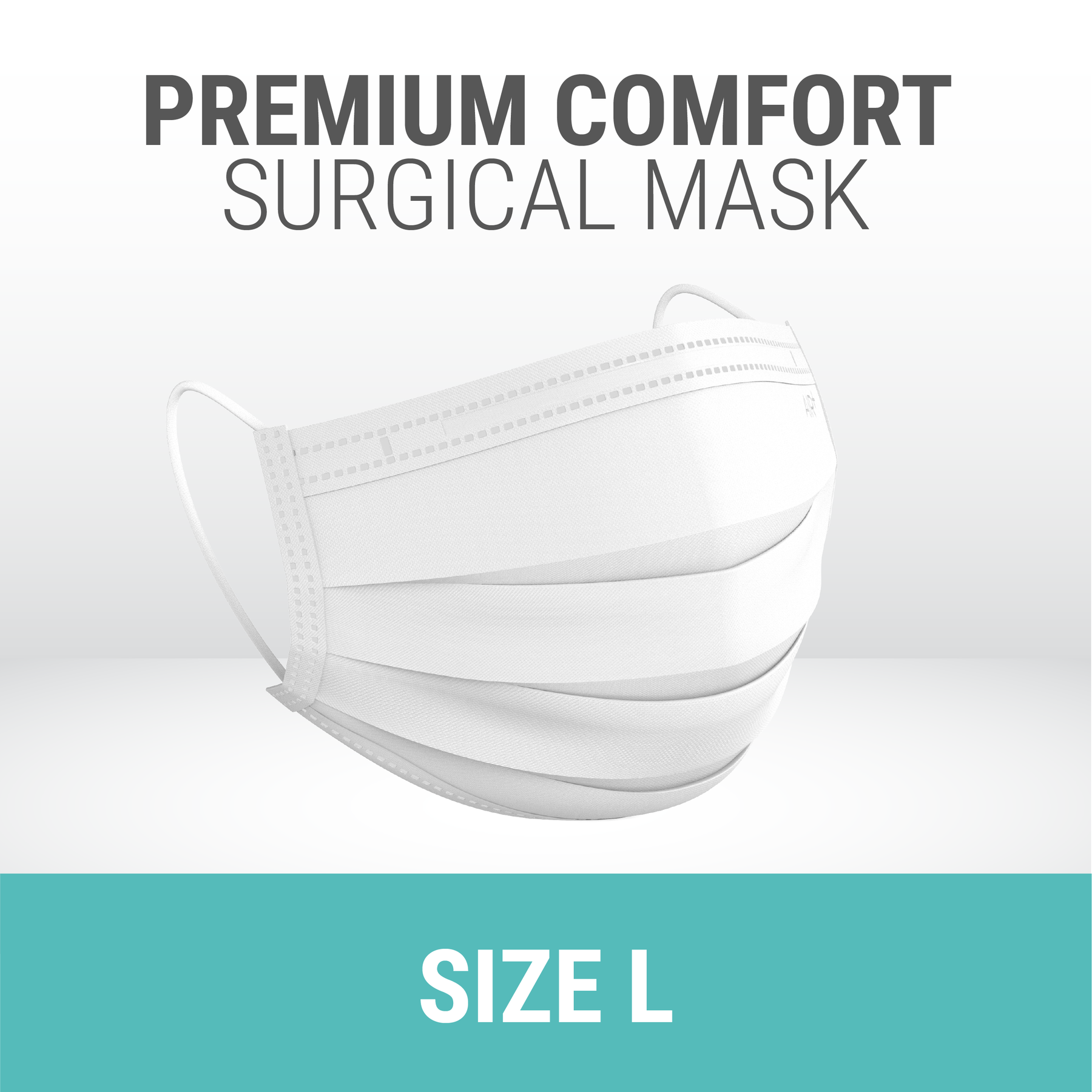 Surgical Mask with Premium Comfort [10pc]

ASTM Level 2 protection
99.9% Bacterial Filtration Efficiency
> 98% Particulate Filtration Efficiency

ULTRA-BREATHABLE FILTRATION
Advanced filter material
for ultra-breathability

Fluid-resistant
Reduces potential exposure to
blood and bodily fluids

Soft and Comfortable
Made with latex-free materials
with easy-to-wear ear loops
3-Ply Mask with Breathable Comfort
Made in Singapore and tested to ASTM Level 2 standard, the AIR⁺ Surgical Mask with Premium Comfort is a 3-ply disposable medical face mask that is engineered with advanced filtration for ultra-breathable protection for adults.
1. Fluid-resistant outer layer
Effectively reduces potential exposure to contaminated blood & bodily fluids.
2. Ultra-breathable filtration layer
Filters 99.9% of bacteria, and >98% of harmful particles, with low breathing resistance.
3. Absorbent inner layer
Soft and absorbent inner layer traps moisture and respiratory emissions.
About ASTM
ASTM International is a standards organization that sets the best practices and international standard for global industries, including testing and requirements for performance of materials in healthcare.

At ASTM Level 2, the AIR⁺ Surgical Mask with Premium Comfort is rated for medical use and protection against light to moderate exposure to aerosols, spray and fluids.
PREMIUM PROTECTION ON-THE-GO
Enjoy premium protection in a compact 10-piece pack. It fits easily in your bag, desk drawer or car, for whenever and wherever you need it.

Hold mask with AIR⁺ logo facing outwards.

Place mask over face and pull ear loops over each ear.

Pull mask from top and bottom edges to fit mask over nose, mouth and chin.

Press nose clip against nose bridge to fit.
Size
L
Mask Dimensions
175mm (width) x 95mm (height)
Recommended Use
Adults
Performance Test
Tested to ASTM Level 2
99.9% Bacterial Filtration Efficiency
>98% Particulate Filtration Efficiency
Quantity
Available in 10-piece pack
Duration of use
For single use only. Replace with a new mask once mask is damp or dirty.