GEAR UP FOR THE NEW WORLD
Step out in the AIR⁺ Voyager, the mask that's designed to help you live your best life every day.
Made for urban journeys, the AIR⁺ Voyager Mask surrounds you with 3X protection wherever you go. Breathable and reusable with anti-microbial, anti-pollution and anti-odour technology, it means you're equipped with everything you need to step out into the new world every day.
3X PROTECTION WHEREVER YOU GO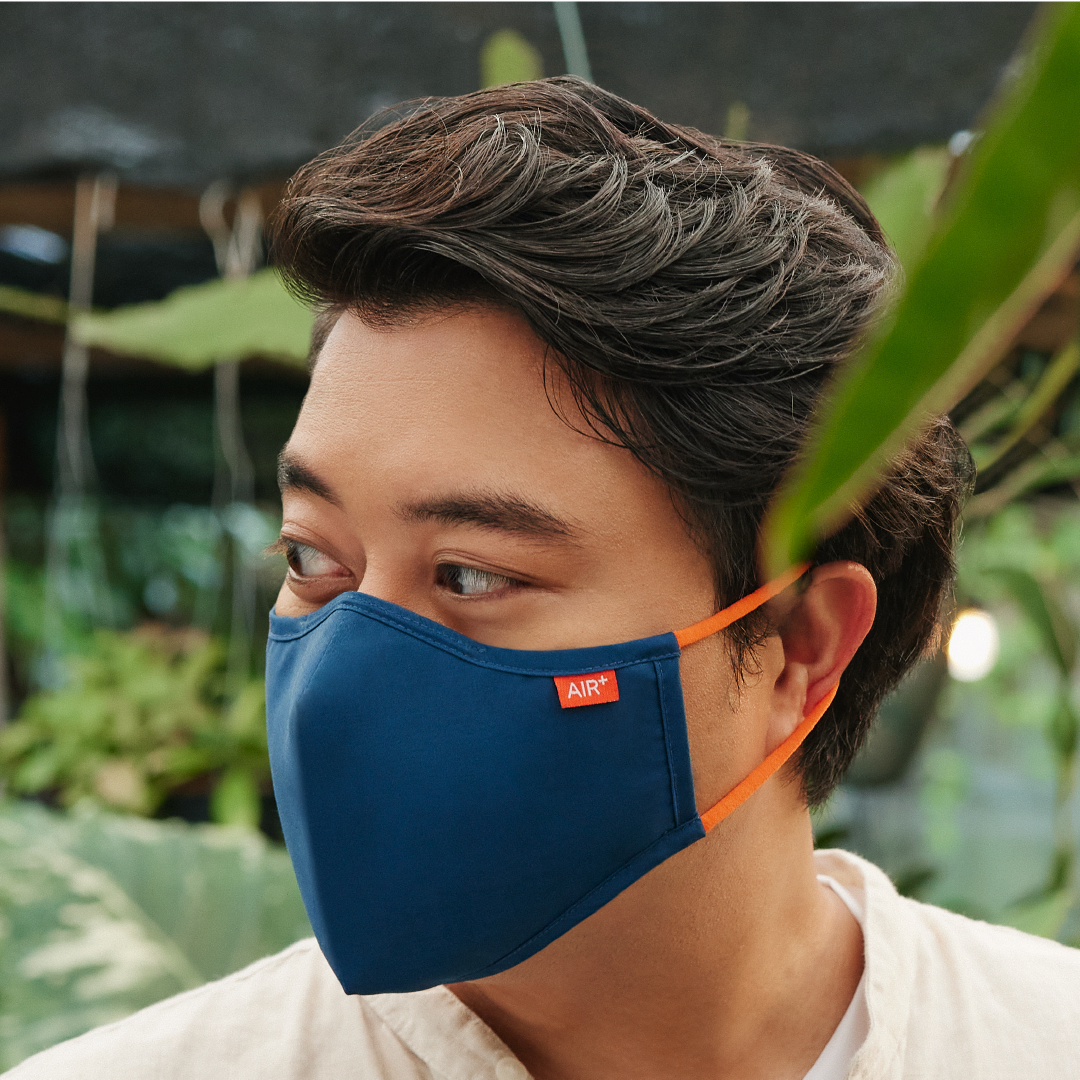 PROVEN PROTECTION
Designed as an industrial-grade, advanced multi-layered mask, the AIR⁺ Voyager Mask effectively filters out more than 95% of aerosolised particles such as bacteria, viruses and city pollution. So, you can take on the world with peace of mind.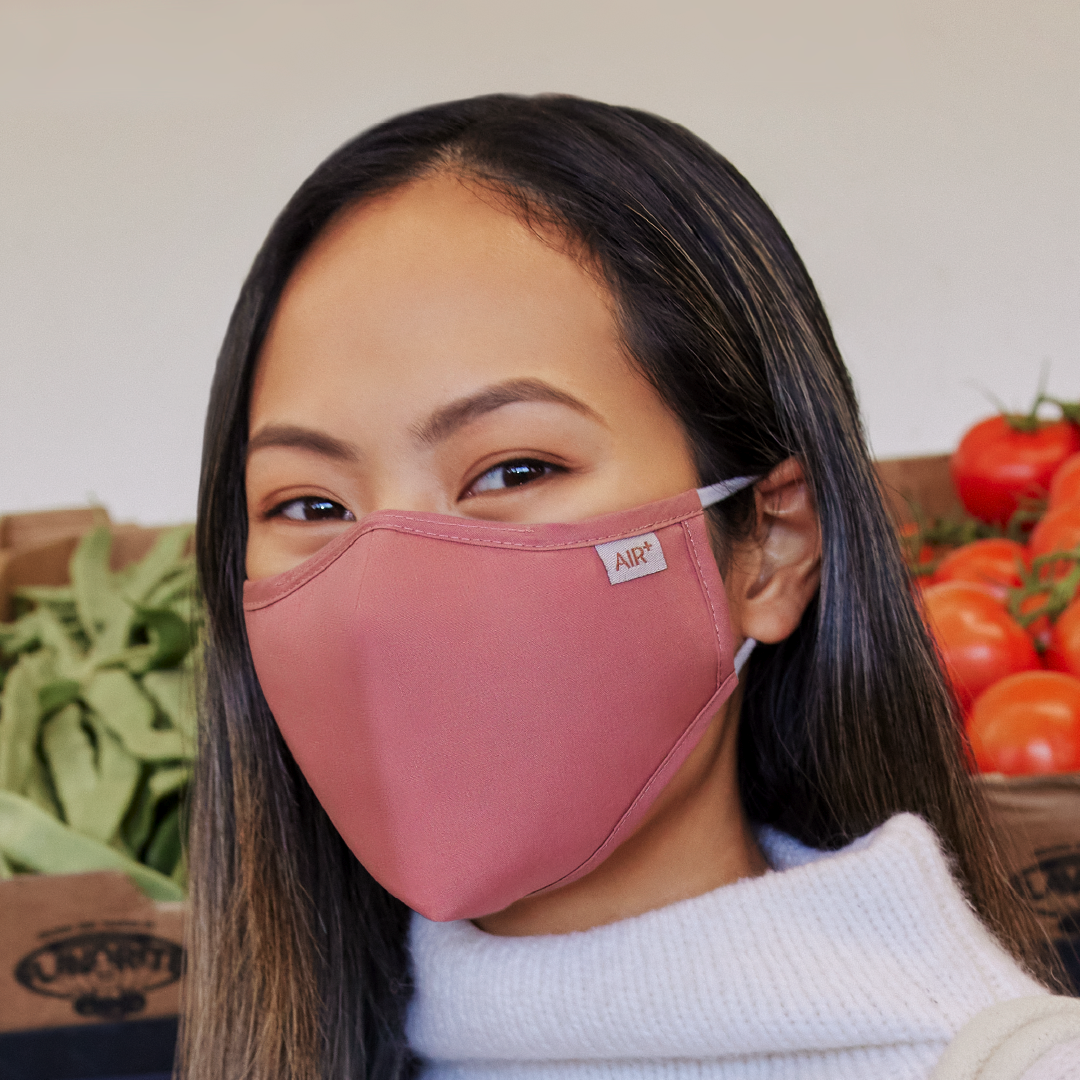 HYGIENIC PROTECTION
With active self-sanitising technology, the AIR⁺ Voyager Mask is more than 99.9% effective against viruses and bacteria. Which means your mask stays clean and hygienic between washes.
ANTI-ODOUR PROTECTION
Whether you're running errands all-day or just out for a quick stroll, the AIR⁺ Voyager Mask's organic odour-resistant technology neutralises odour-causing bacteria to keep you feeling fresh wherever and whenever.
A COLORWAY FOR EVERY MOOD
Step out in the AIR⁺ Voyager Mask that matches the way you want to live.
your go-to Travel Gear
Stepping out on the street, or heading for a weekend getaway? Travel safe knowing that the Voyager Mask delivers advanced protection and comfort.
all day freshness for every journey
Built with odour-resistant technology that neutralizes the build-up of nasty odours in your mask, so it'll stay fresh and hygienic between each rinse.
Designed for Your Comfort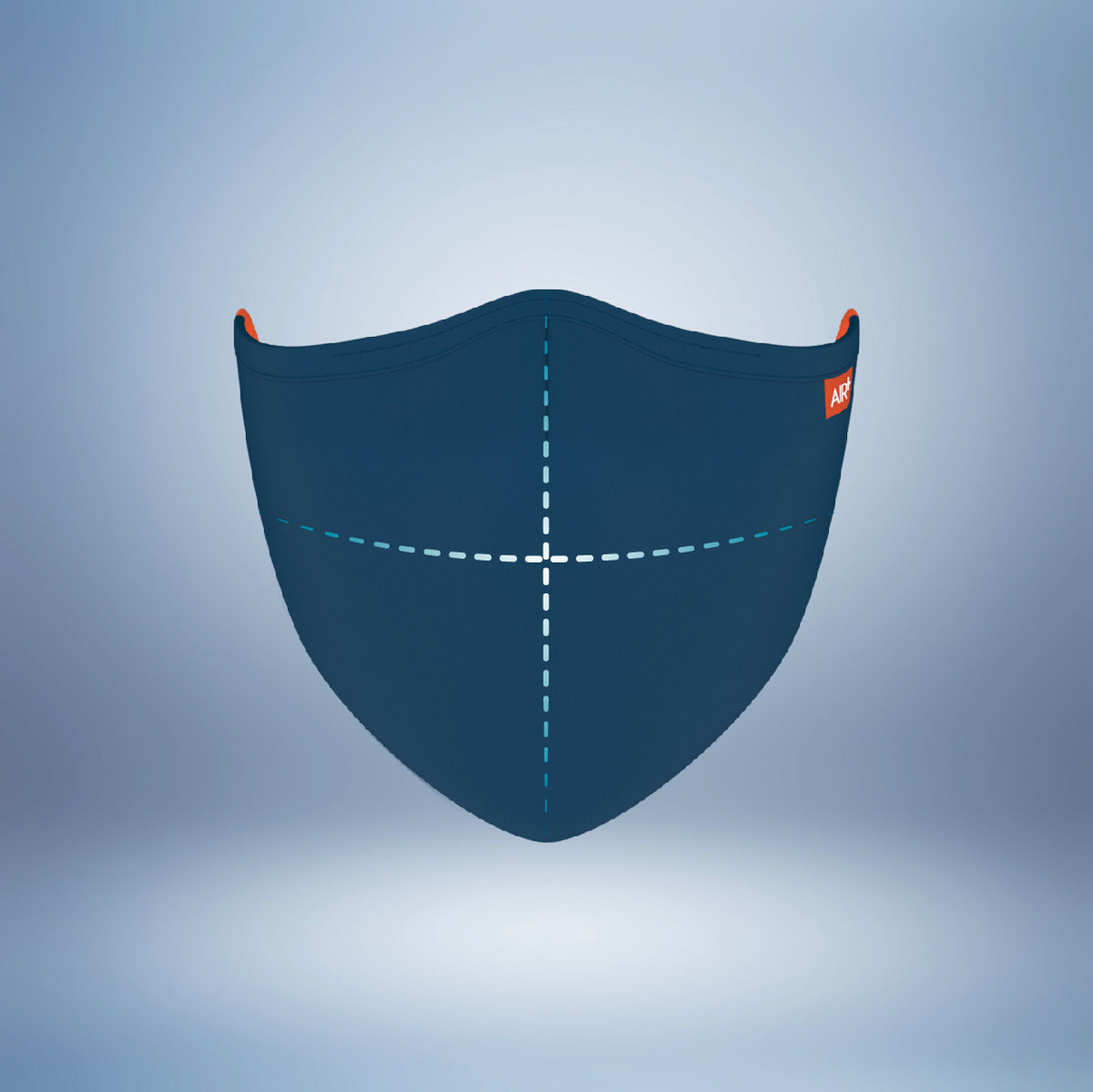 3D PROTECTIVE FIT
A secure fit makes all the difference in protection and comfort. An engineered 3D structure means you'll always have high filtration with breathable comfort.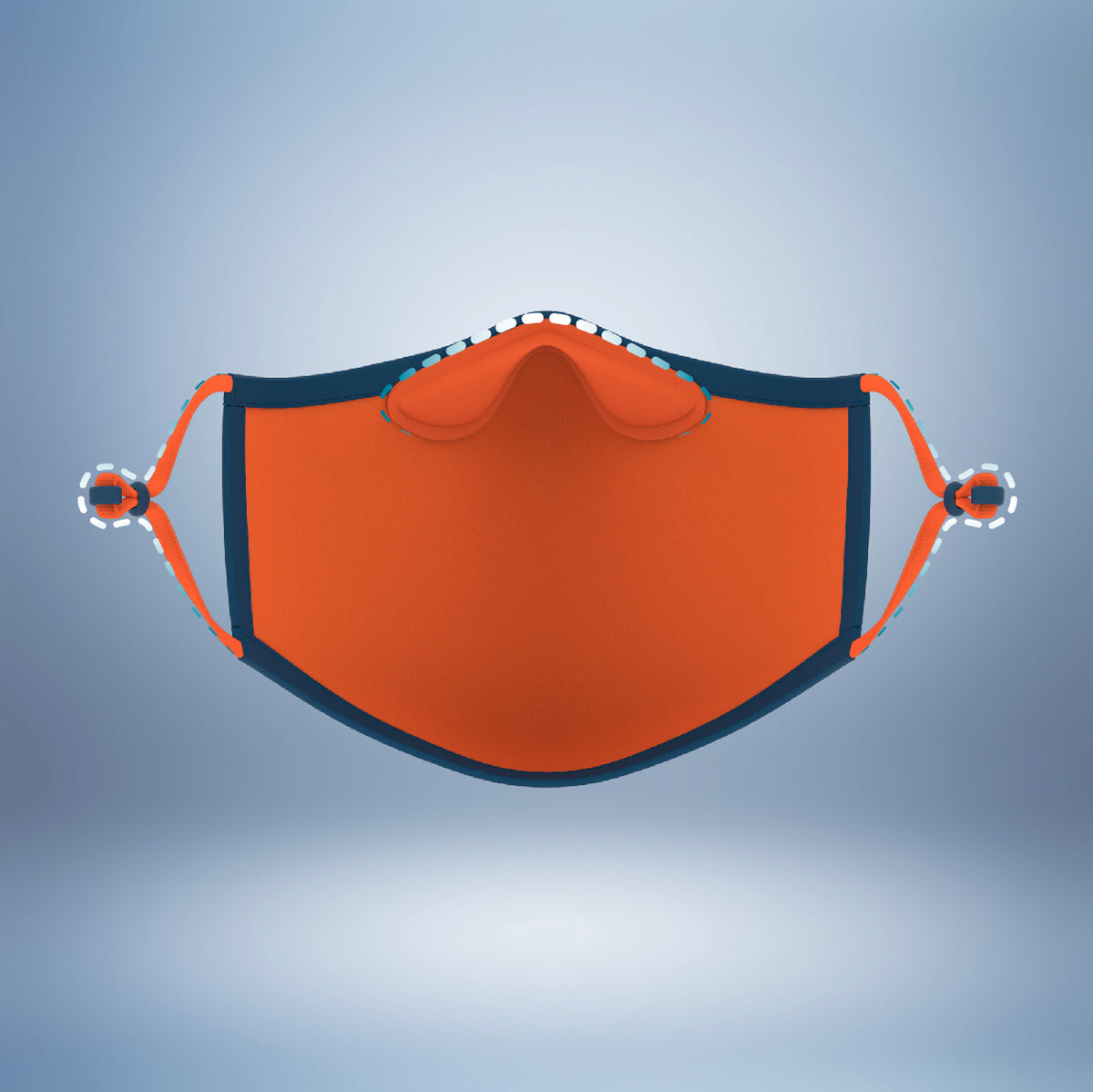 PLUSH COMFORT
With its ultra-plush nose cushion and adjustable ear loops, you get to enjoy protection that fits you while you're on the go.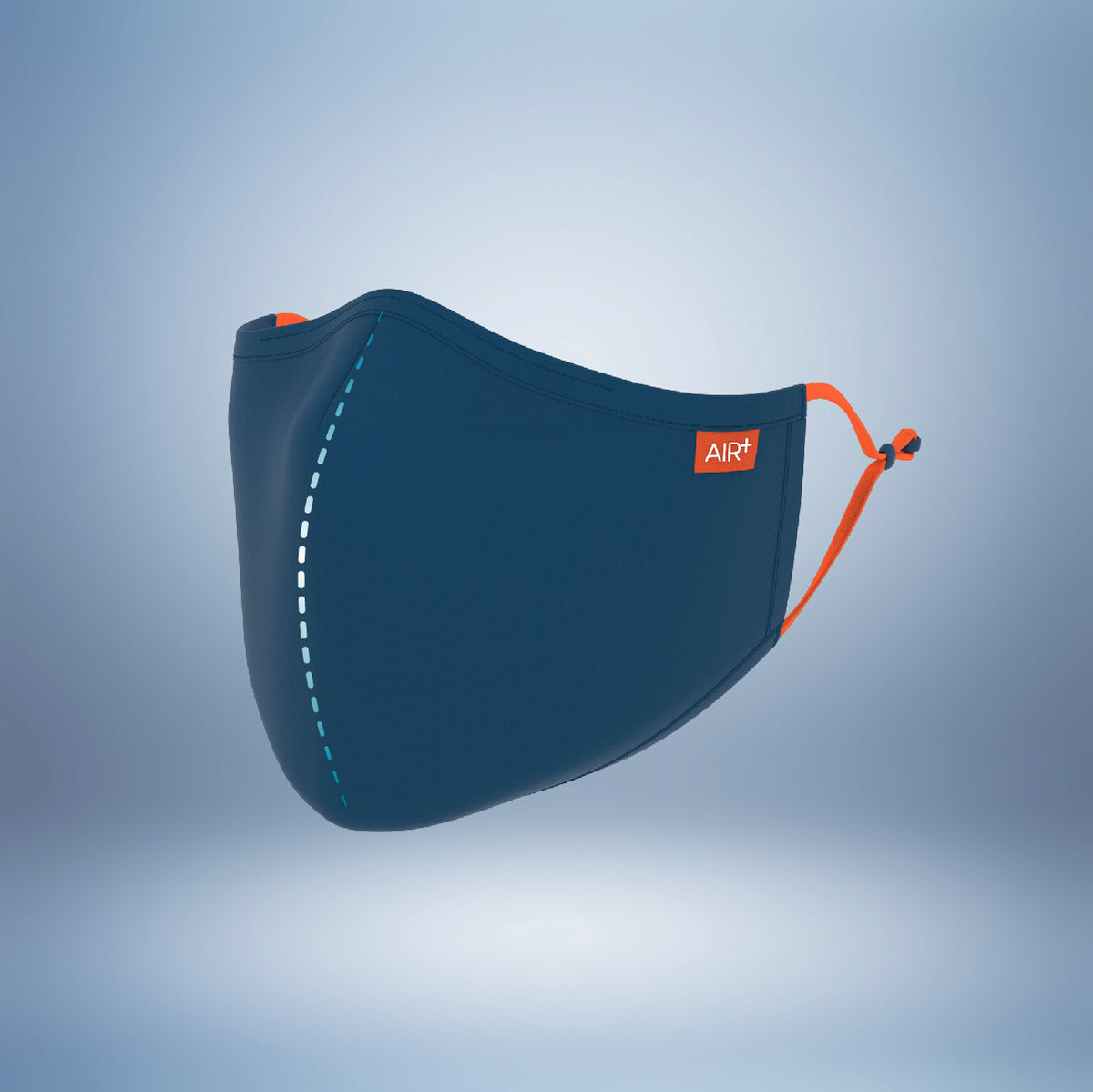 BREATHABLE & LIGHTWEIGHT
Advanced filtration in a lightweight form factor, means you'll always feel comfortable, no matter how long you have it on.
Reusable and sustainable
The AIR⁺ Voyager Mask is ready for your urban adventures, day after day. With its water-repellent and active-hygiene technology, it delivers long-lasting protection for up to 30 rinses, helping you stay sustainable in style. Use the handy guide in pack to keep track of your use.
Always hand-wash mask lightly when stained or dirty.

To wash, rub lightly with diluted detergent and hand-rinse both sides of the mask gently under cold water for 1 minute.

Drip dry indoors at room temperature.
Store the mask into a clean ziplock bag between use, and keep away from sunlight and extreme temperatures.
Hand-wash mask lightly before first use.

Do not soak or submerge mask in water.

Do not use bleach on the mask. For stubborn stains, rub lightly with diluted detergent and rinse gently under cold water.

Do not rub, scrub, wring or twist the mask.
Do not tumble dry or dry clean the mask.


Size Check
Look under the nose cushion to confirm mask size.

WEAR MASK
Open mask to cover nose and mouth. Pull ear loops over each ear.

TIGHTEN EAR LOOPS
Adjust anti-slip buckles on the ear loops for a secure fit, if needed.

ADJUST NOSE CUSHION
Press nose cushion against nose bridge to ensure good seal.
 
Size
M
L
Size Guide
(Measure from your chin to eye level for the closest size)
110mm - 120mm
121mm and above
Recommended Use
Adults and older teenagers
Performance Test

Proven Protection

>95% Particulate Filtration Efficiency (PFE)

Tested by Setsco according to ASTM F2299 standard.

Hygienic Protection

>99.9% Anti-Microbial Efficiency

Tested by Microbe Investigations AG (MIS) according to ASTM E2149-13a standard.

>99.9% Anti-Viral Efficiency

Tested by Microbe Investigations AG (MIS) according to ISO 21702:2019 standard.

Anti-Odor Protection

>99.9% Anti-Microbial Efficiency

Tested by Microbe Investigations AG (MIS) according to ASTM E 2149-13a standard.

Dermatologically Safe


Tested for Life Natural by Pacific BioLabs on Life CN/AB-70-2L treated inner mask fabric.

Tested for HeiQ by Farcoderm Srl on Viroblock NPJ03 treated outer mask fabric.

Quantity
Available in 1-piece pack
Duration of use
It is recommended for users to replace mask after 30 washes or when damaged.