CASH DISCOUNTS
Get $3 off with every redemption of 300 points.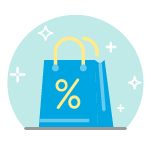 MEMBERS-ONLY SALE
Enjoy membership access to exclusive promotions and offer.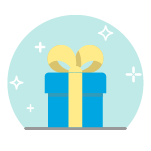 BIRTHDAY PERKS
Receive 100 points on your birthday month.
SIGN UP FOR FREE
Sign up with your email address.
EARN POINTS
Every $1 earns you 5 points.
GET REWARDED
Use points to redeem cash discounts.

JOIN AS MEMBER
+200 points
when you sign up as member

FOLLOW US
+50 points
when you like or follow us on Facebook & Instagram.

SHOP WITH US
+5 points
for every $1 spent.

REFER & EARN
+30 points
for every successful referral.
JOIN NOW & EARN UP TO 300 POINTS INSTANTLY!